(503)741-9471 or (503)440-2137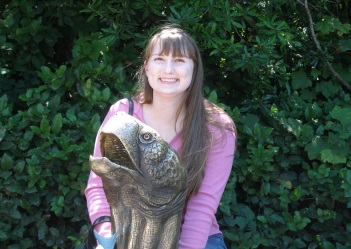 My name is Jenny Edwards and I'm a member of the 2nd grade team here at Pacific Ridge Elementary. We're going to have a great year full of lots of learning and new adventures. I am looking forward to seeing what the year has in store for us.
I was born and raised in Seaside, Oregon. I attended Gearhart Elementary School. After graduating from Seaside High School, I moved to McMinnville, Oregon, to attend Linfield College. Go Wildcats! I graduated with my Master's in Education from Western Oregon University. I also have a Reading Endorsement and an ESOL Endorsement.
I have had teaching experience in every grade Kindergarten through fifth, including teaching a year of Title I Reading and Math. I absolutely love teaching 2nd grade---my favorite. This will be my 19th year teaching, and I believe being a teacher is the best job in the world. My focus is on developing a positive classroom culture and making a personal connection with each individual student.
I am married to an engineer and have two wonderful sons, Cullan and Julian, who are second graders this year. They are identical twins who are almost eight years old. I also have a daughter named Aria who will turn four in November. She loves Peppa Pig, playing outdoors, and being active. In my spare time, I enjoy family activities like hiking, swimming, watching my boys play sports, and doing art projects.